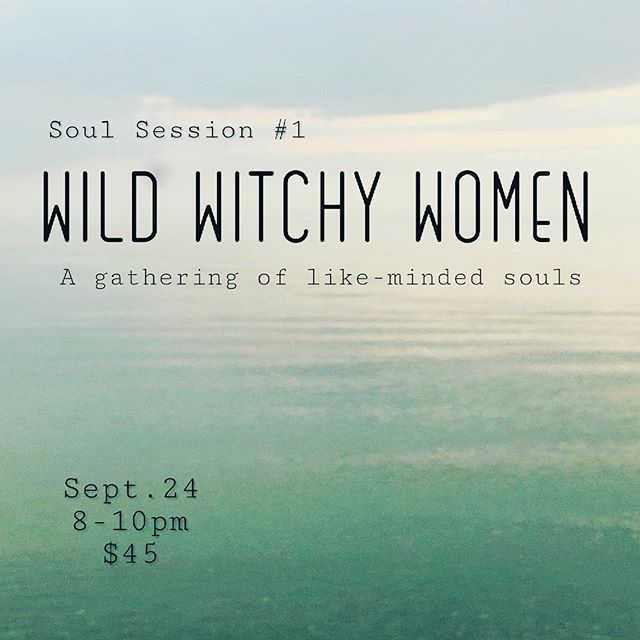 The candles will be lit, the tea will be steeping and the music will be playing. Once you enter soulshine you will immediately feel the warmth and magic of the space. Take your seat on a comfy chair where you will be supported to explore what lights you up. We will gather together in ceremony, starting with a short guided meditation then move onto some introspective writing exercises, release with a burning ceremony and move into some wild writing exercises. Dig a little deeper and share your words.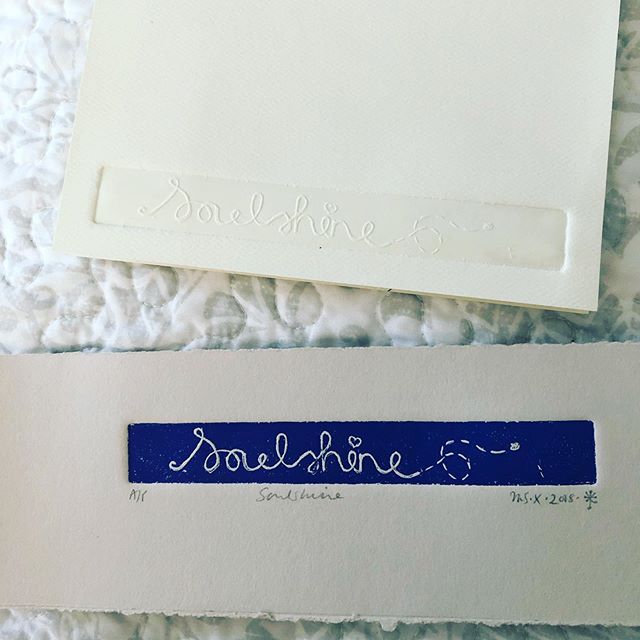 You know when you meet someone and feel an instant friendship with them? I felt that way about @milly7474 when we met at a retreat in California with @lauriewagner @andreascher 💗 Melissa is a talented print maker and made this for me. I 💗it. Thank you!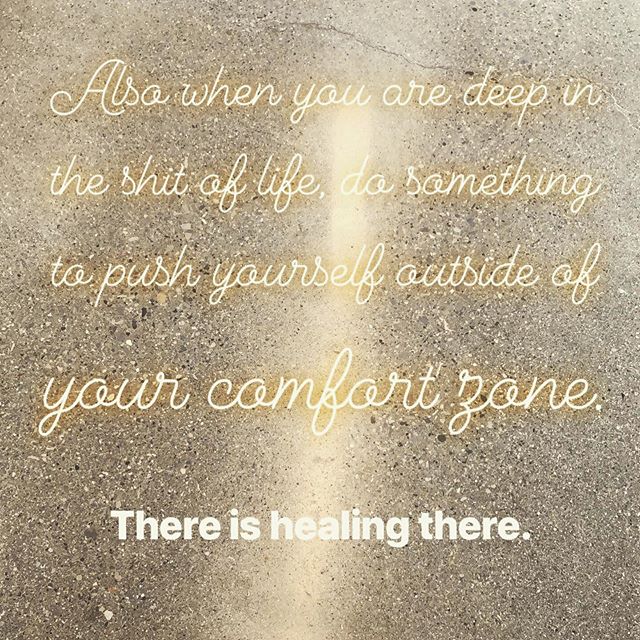 I hear from people all the time that they couldn't possibly read their work aloud. But yes. You can. Anyone can. It takes courage and it takes guts and it means letting go a little and being vulnerable. All genuinely scary for sure. But once you let that go and open up even a little bit, your soul gets to breathe. Your words feel like magic and medicine mixed together. There is freedom in voicing what you keep close to your heart. There is connection that comes when you hear that other women want the same things as you. It can't be undone. It just can't. I want this for everyone.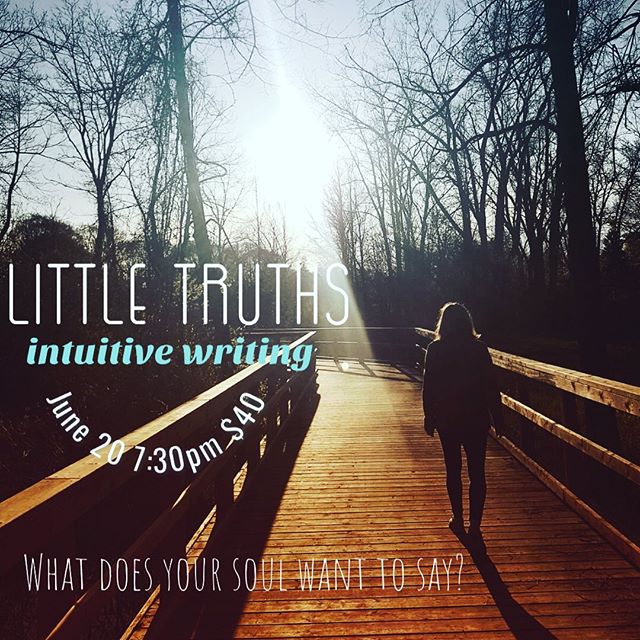 Join me for a night of little truths as we get out of our own way and tap into the truth of our soul through intuitive writing.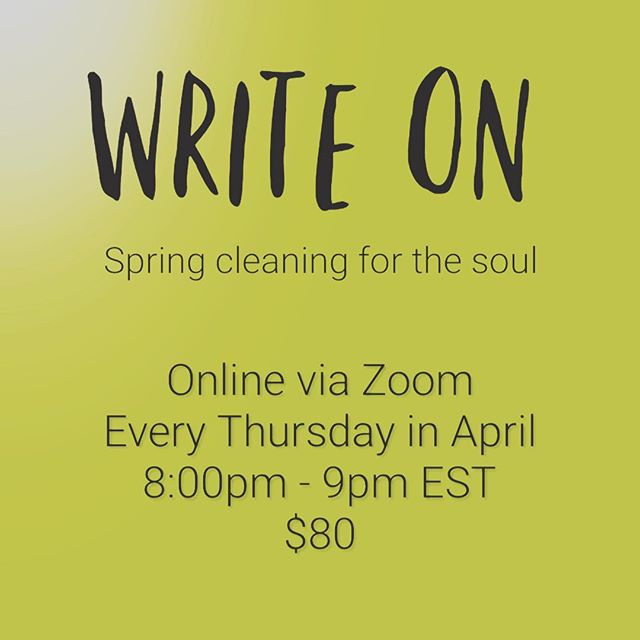 Join me every Thursday in April for an hour of writing what's on your heart with other likeminded women. Stay in the comfort of your home/in your jammies/unshowered/hiding from your kids/partner/pets. It's connection, community and a chance to speak your truth out loud. We are all more alike than we are different. 💗
I took some time over the past four days at a beautiful retreat offered by Chantelle @pranalondon and it was exactly what I needed. The opportunity fell into my lap at the last minute as if by magic. It's been a challenging two months (to say the least) but more and more I am realizing that if you trust that things will unfold as they need to, the right people will enter your life (@ohmgurl66 @realjwalsh) and the opportunities (so many of them) to heal will be placed before you. I'm so grateful for the love and support in my life. Even in the darkest dark, there is always glimmers of light. ✨💫✨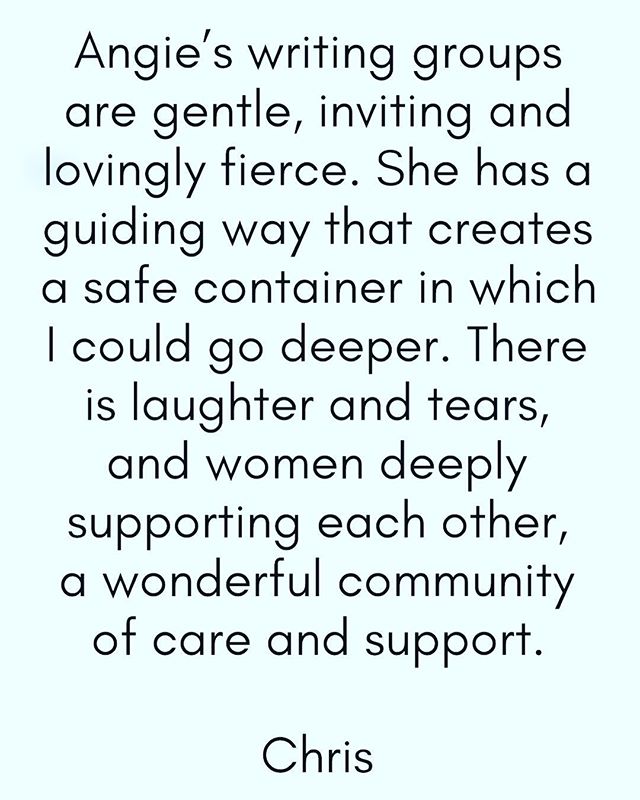 Some love from one of my students. I have built such a beautiful connection with my online students. It's amazing how even though we live in different cities, provinces or countries, we are all the same in wanting to be seen and heard. Writing together is a powerful experience. 💗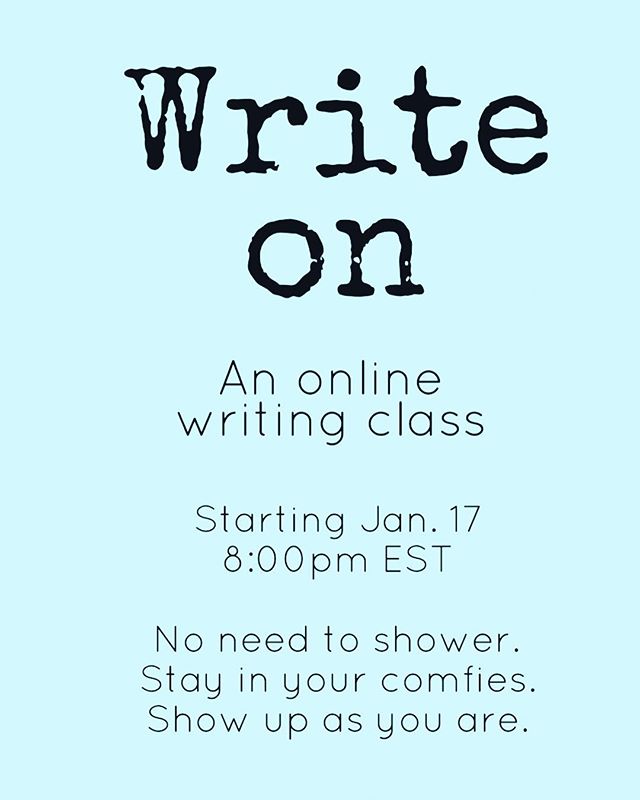 We show up as we are and get messy on the page. You connect in from the comfort of your home. It is community like no other. And no you do not need to be a writer. Just a little curious. 😘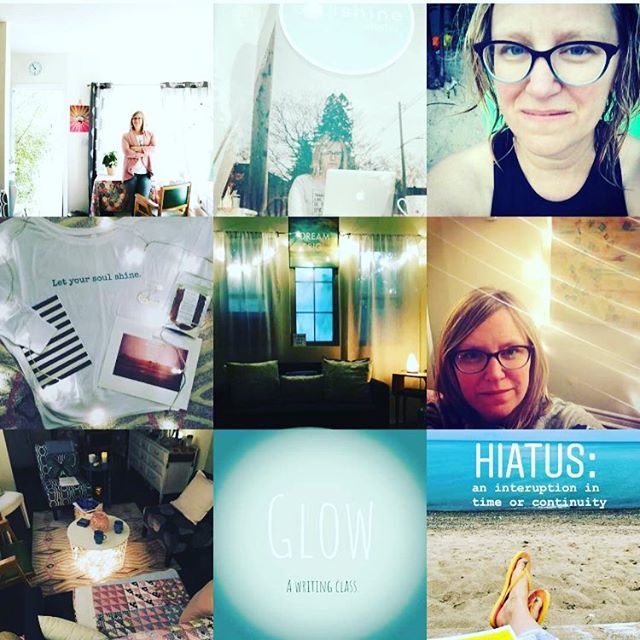 It's been a great year for soulshine. I keep showing up and offering classes that help women tap into their authentic voice. It's mess, beauty, magic and freedom and it brings me joy. 🙏🏻